About Us
Healthcare is an expensive ordeal and a necessity and the underprivileged classes are at times unable to access the means to better their health. Even prior to the outbreak of the Covid-19 pandemic, healthcare facilities had been feeling the strain due to unmanageable patient-load. Moreover, serving a population of 1.4 billion remains a Herculean task in itself when it comes to suitably managing healthcare facilities.
There is a need to adopt technology wherever possible to streamline the operational and clinical processes for healthcare facilities in order to manage efficient patient flow. In addition, there is the challenge to think beyond the obvious and promote virtual care protocols, and telehealth services, which can be leveraged to reduce the patient-load burden to a large extent
Be swasth is a Telemedicine website and application( for both android and ios) designed to provide primary care and medical consultation to every underprivileged citizen of India. We at Be-swasth are fully aware of the ongoing pandemic and the effects it has on the underprivileged so we are striving towards a country that has a better access to the healthcare system, no matter your location, no matter the emergency and that too at very sustainable prices.
Be swasth values it's contribution to the e-healthcare system and wants to contribute in better development of today's youth. Be Swasth is the first healthcare company to offer medical consultation at just INR 10/- developed to provide services to a patient who lives far away from a medical care facility, or a patient who cannot transport themselves to a healthcare facility.
Our Team
Mr. Ganesh Ray
Director
Mr. Ganesh Ray is an Independent Director of the Company. He is graduated in B.com from Lalit Narayan Mithila University in Bihar. He has an experience in the field of accountancy for a period of 15 years. He is capable to hold the current position in the Company and provide valuable services to the Company and the work execution in a balanced manner.
Mr. Virender Kumar Jain
Non-Executive Director
Mr. Virender Kumar Jain is non-Executive Director of the Company. He is graduate from Delhi University having vast experience of more than 38 years in the field of Hospitality Business with Established Brand named as Kadimi Sweets Private Limited. He is also indulge into the area of Real Estate and Jewellery business. He is a man with great vision supported by strong determination and zeal for identifying potential projects. His precious experience is favorable to the organization.
Mr. Pranshu Poddar
Advisor
Mr. Pranshu Poddar is an English Hons. Graduate, He has six months of experience as Advisor. He has experience of almost a year with some of the renounced Companies i.e Amazon and Concentrix.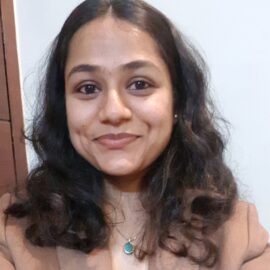 Ms. Sonali Gupta
Growth Expert
Ms. Sonali Gupta is 27 years old, has cleared her CA (IPCC) along with her graduation from Delhi University. Her background is in Commerce having vast knowledge in the field of finance and marketing.
Currently working in the field of Digital Marketing and Communications; we seek to use her knowledge to further the growth and promotion of the Company's business.
Mr. Nikunj Yadav
Operations Manager
Mr Nikunj Yadav MBA in hospitality from Amity University, has 10 years of experience in a corporate world. Currently handling the operations for Be Swasth Healthcare limited